Wann:
8. Dezember 2021 um 10:00 – 16:00
2021-12-08T10:00:00+01:00
2021-12-08T16:00:00+01:00
Wo:
GRADE Universität Frankfurt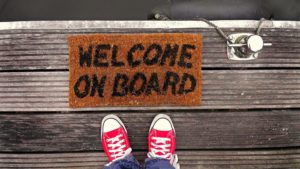 Objective
No matter where you are from, and which language you primarily use for publishing, as a scholar it will always be helpful to earn your kudos with a few English language publications at least. In some academic fields, publications in other languages play hardly any role at all any more. So in this workshop, you will learn how to get your English language publications out there in a way that actually contributes to your academic career.
Description
While getting published in your primary language market may be difficult, international publishing in English can be somewhat overwhelming. Therefore, we will take a look at what you have to offer, where you want to go, and what it may take you to get there.
We will take a close look at the following topics:
Criteria for choosing your partner – publisher or journal.
Knowing your resources, and knowing your audience.
How to get in touch.
How to get published.
Methodology
Hot pen technique, breakout sessions, writing assignments, group share.
© pixabay 2018 Foto: MabelAmber