Wann:
6. März 2018 um 09:00 – 17:00
2018-03-06T09:00:00+01:00
2018-03-06T17:00:00+01:00
Wo:
Graduiertenakademie der Universität Tübingen
Wilhelmstr. 5
72074 Tübingen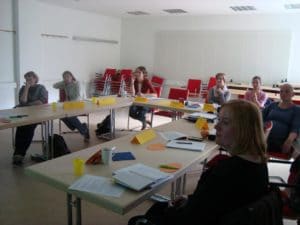 Workshop "Publishing in English Language Journals" (Jakob Horstmann)
This course aims to enable participants to successfully publish their English language articles in academic journals. It will create an understanding of the publication process of peer reviewed journals. We will develop individual strategies for the writing and publishing of research articles in the English language.
Key topics include:
Planning publications strategically
Criteria for journal selection (impact factors, rejection rates, publication schedules, Open Access, …)
How to choose a great title and write the perfect abstract
The peer review system: stakeholders, processes, benefits, criticism
Participants are expected to actively partake in writing exercises and group discussions between presentations sequences. Power Point slides of the presentation will be made available after the workshop.